Mercy at Malvern Retreat House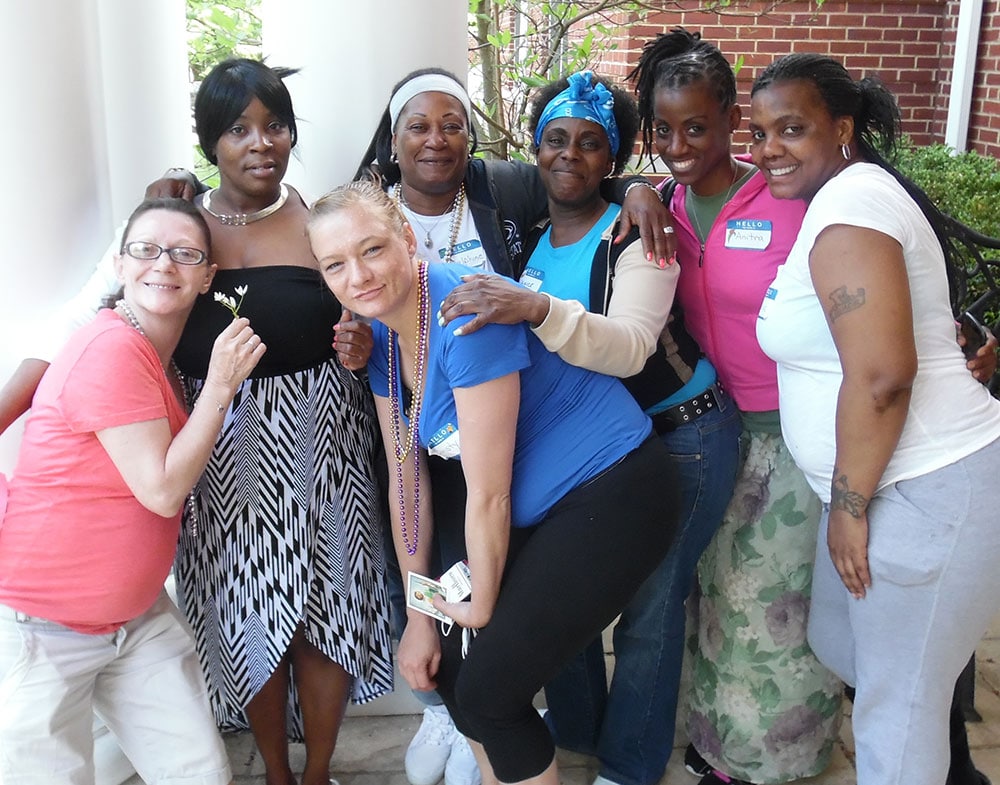 [fusion_builder_container hundred_percent="yes" overflow="visible"][fusion_builder_row][fusion_builder_column type="1_1″ background_position="left top" background_color="" border_size="" border_color="" border_style="solid" spacing="yes" background_image="" background_repeat="no-repeat" padding="" margin_top="0px" margin_bottom="0px" class="" id="" animation_type="" animation_speed="0.3″ animation_direction="left" hide_on_mobile="no" center_content="no" min_height="none"][fusion_text]Catholic Social Services, Housing and Homeless division enjoyed our 2nd annual retreat for all women in transition that are served in our housing programs. Over 80 women were transported to the scenic campus of the Malvern Retreat House for the overnight retreat experience.
The event was made possible by generous donations to the Malvern Retreat House where the women spent two days in spiritual reflection led by Sister Lynne Ralph, SBS, and Fr. Anthony Orth of Saint Gabriel parish. The theme of this year's retreat was "Dancing in the Rain" and dance we did – what a joyful celebration!
Lisa Smith, who works at Mercy Hospice, did a powerful mime dance performance and Sr. Lynne led us all in praise dancing complete with colorful scarves. On the second day, Fr. Orth led all the women in a moving prayer service. This portion of the retreat was especially enriching as Fr. Orth anointed each woman, asking Christ to heal them of the challenges and struggles their our lives.
As the theme of the retreat was "Dancing in the Rain", all the services and talks taught us to rely on Jesus to intercede for us and put us on His path to serve the Lord, be cleansed from the past, and live for brighter tomorrows. The following are some testimonials from our Mercy Women that attended the retreat:
"I feel that the retreat was a spiritual cleansing that gave me strength and hope to live for another day! Walking the grounds at Malvern allowed me to talk and commune with God. I am grateful to attend the retreat for the second time with Mercy Hospice." – Geraldine Boswell
"I learned to have peace with myself, and attending the retreat brought me an understanding of my spirituality, gave me hope for my future."
– Donna Mulholland
"After attending the retreat I feel that I gained a greater peace of mind knowing that everything will work out for the best in all areas of my life."
– Margie Gilmore
"I learned a lot about my spirituality that I will take with me, and felt a lot of love from everyone that participated in the retreat. I hope to go back next year!" – Delphine Cook[/fusion_text][/fusion_builder_column][/fusion_builder_row][/fusion_builder_container]