In the News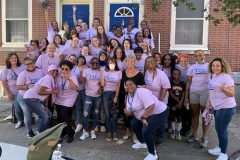 Catholic Social Services helps women to find new paths out of addiction, homelessness and mental health challenges — while celebrating vulnerabilities as "places where God can reveal his glory."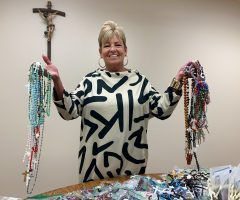 The agency was "flooded" after asking for some 120 rosaries to distribute to clients, and the overwhelming response is "a sign from God this needs to keep going," said Amy Stoner, director of community-based and homelessness services.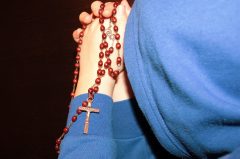 Catholic Social Services is calling for rosaries and messages of hope to encourage clients battling homelessness, addiction and mental illness — and you can help.
The Mercy Mission

We are a community
grounded in faith,
mutual respect and support
where women in recovery
and their families can heal, grow
and pursue new beginnings,
on their way to self-sufficient
and sober living.
Why Mercy?
Residential Support for Women
Case Management
Parenting Services
Childcare Services
Life Skills / Education / Job Readiness Services
Drug & Alcohol Support Groups
Mercy News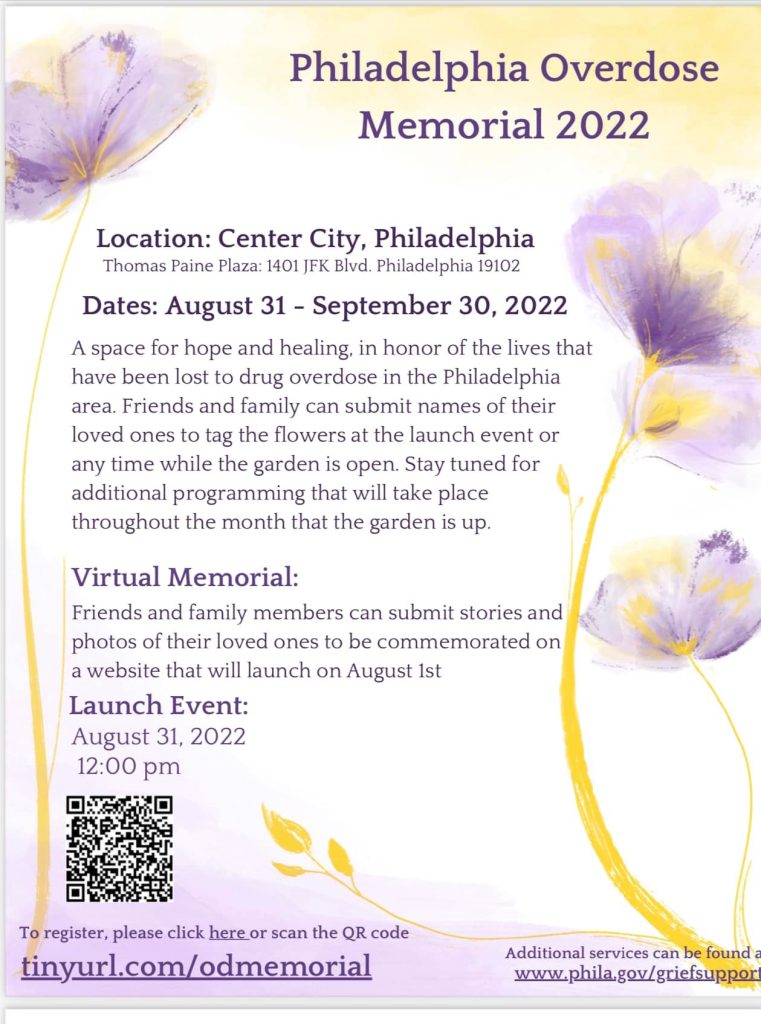 ---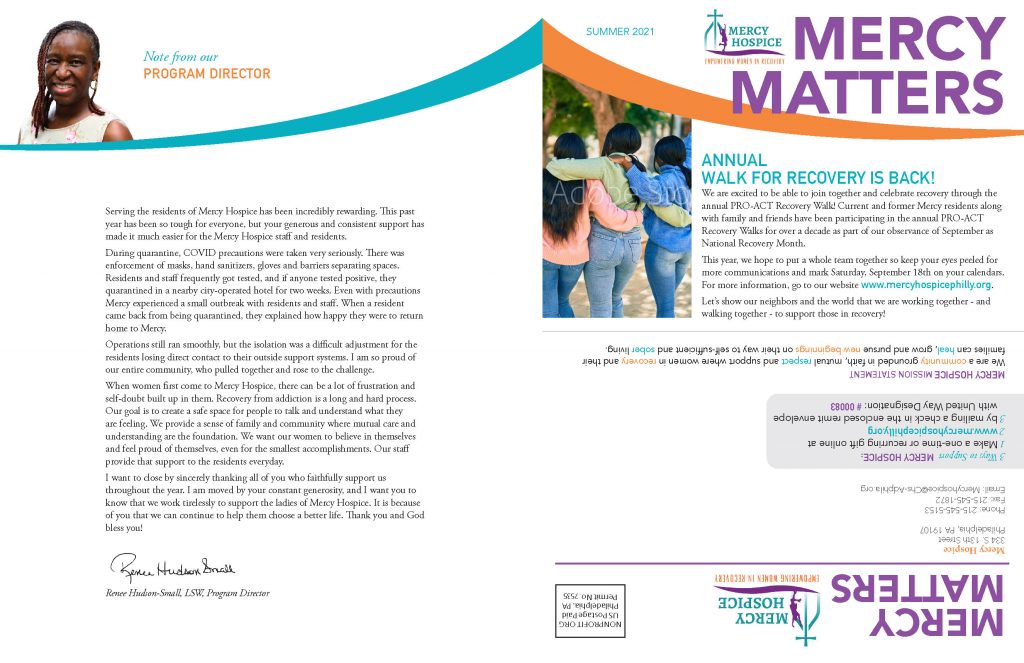 A Year At Mercy By The Numbers
124 women and 19 children in residence
63% came directly from inpatient treatment
11% deferred or released from prison
94% needed mental health services
Average length of stay 7 to 8 months
51% discharged to independent housing
29 connected to a home group, 41 obtained a sponsor
11 of 18 successfully reunified with families
Learn how you can give back to Mercy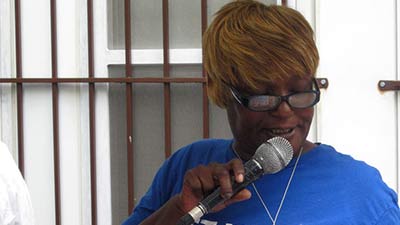 Make a Donation
Please consider making a donation to the Mercy Hospice Annual Appeal. Your support can help us continue our mission to help those women and mothers with children experiencing homelessness.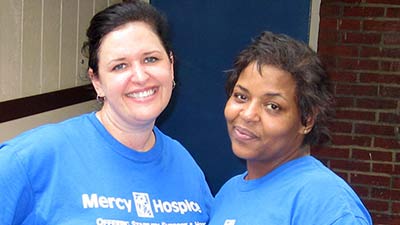 In-Kind Donations
Please consider a donation of personal care products for women and new clothing for women and children.
SUPPORT THE MISSION & SERVICES OF MERCY HOSPICE AND MAKE A DIFFERENCE IN THE LIVES OF THOSE WE SERVE
Testimonials
Mercy Hospice has been a kind and good place for me. I am 52 years old and homeless. They open their doors to me with open arms. They help me with my health and other issues that have been hindering me such as mental health, drug addiction, and homelessness. They give me a reason to look forward to tomorrow. Thank you Mercy Hospice!
Kim, Resident
I arrived at Mercy Hospice in 2010 broken down mentally, physically and spiritually. I was on parole and had no where to turn. I wanted to live a life free from drugs and alcohol, but I wasn't sure how to do that. Thru the kindness, knowledge and generosity of the staff and my fellow Mercy residents, I have not only remained sober, I'm employed, attending college and I have contact with the child I once abandoned for my addiction. If you had told me 5 years ago that my tag line would be #lorilovinglife I wouldn't have believed you, but it is. I've worked diligently to develop a sober network and a relationship with God. I attend AA. And I don't use under any conditions. My new life began at Mercy Hospice and for that I will be eternally grateful.
Jess, Resident